REPORT ON UI/UX EVALUATION OF 6 INDIAN HIGH COURT WEBSITES​

A well-designed UI/UX is crucial for public institutions' websites to simplify access to information for citizens they are serving. Its importance is amplified for court websites that need to ensure justice access to a wide spectrum of users. An increasing number of court cases and the country's advancement in technology make it imperative for the public to access information regarding the judiciary easily.
This report analyses the accessibility and availability of this information through a detailed study on the User Interface (UI) and User Experience (UX) of six High Court websites, those of Bombay, Calcutta, Delhi, Karnataka, Madhya Pradesh, and Madras. 
Key highlights of the report include several low-hanging fruits such as appropriate placement of contact and RTI based information and the need for a detailed analysis of navigation efficiency and aesthetics. The report also highlights some positive aspects about the UI/UX of the High Court websites, such as their speed and good performance on certain Interaction Design Principles.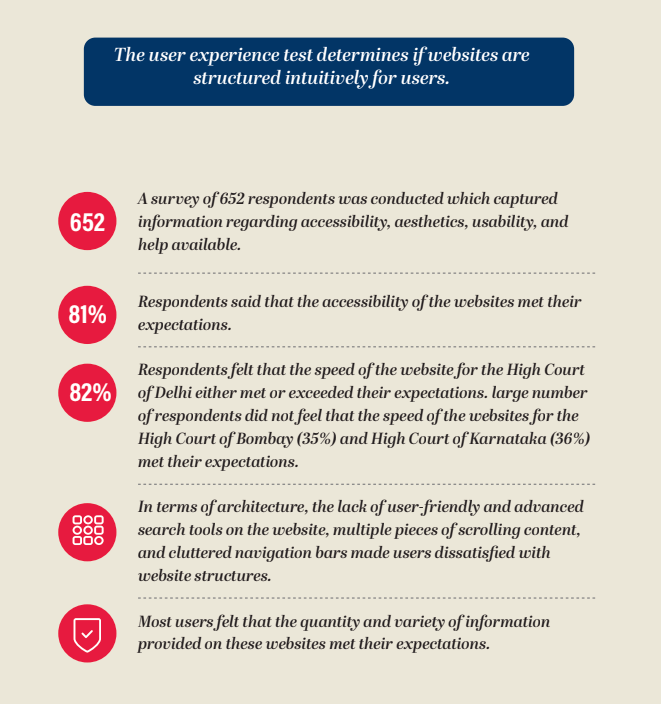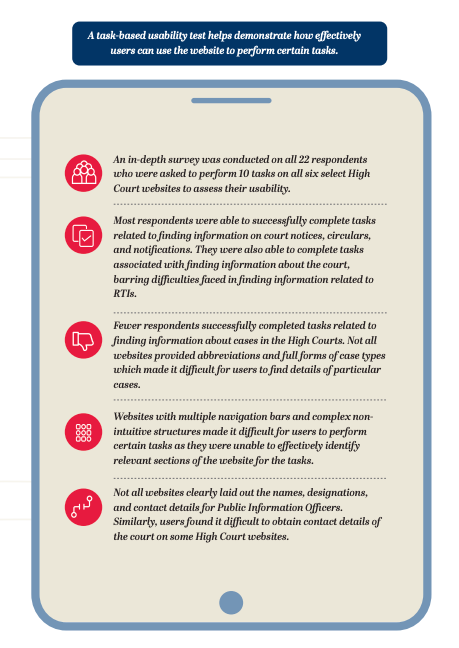 Dr.  Nomesh Bolia, Professor IIT-Delhi
Shruti Naik was Senior Research Fellow DAKSH
Jaimin Parmar, MTech Mechanical Engineering, IIT-Delhi